If you have this error, see the solution below.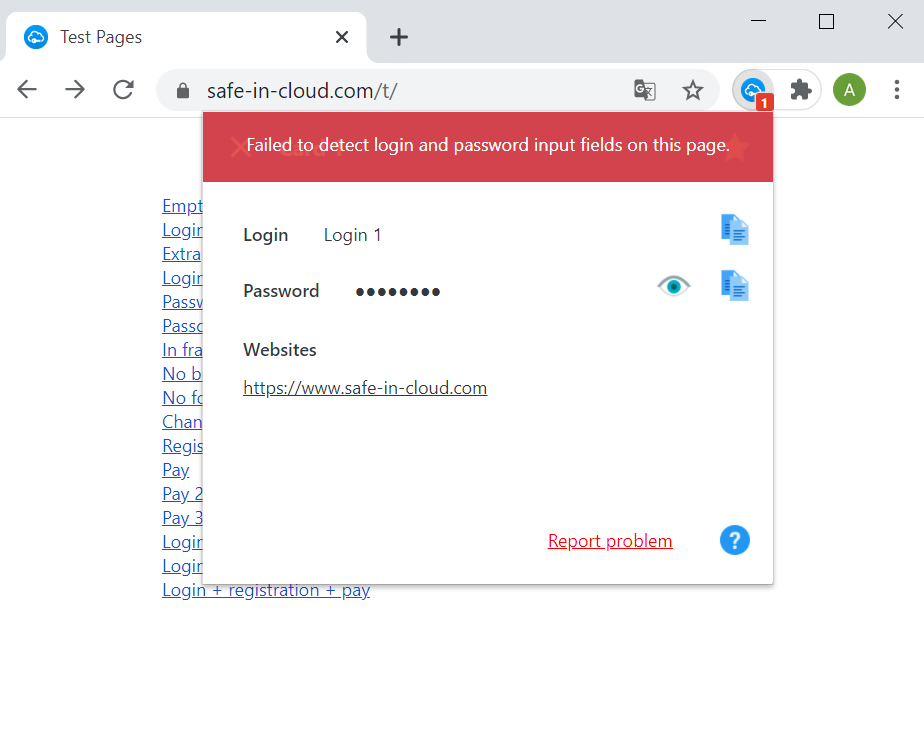 This error means that the current browser page does not have login and password input fields. Go to a page that has such fields and press the extension icon again.
In some cases the extension cannot detect login and password fields on a page. Please report such pages via Report problem link and we'll try to resolve this asap.
To autofill such a problematic page you can right-click an input field and select SafeInCloud > Paste login or Paste password from the context menu.