In this article: How to import data from another password manager.
To import your passwords from another password manager (1Password, LastPass, Dashlane, Keepass and many others) you should use SafeInCloud desktop app for Windows or Mac.
Note: It's not possible to import passwords using the mobile app.
Usage
Start the desktop app and select File > Import... in the menu.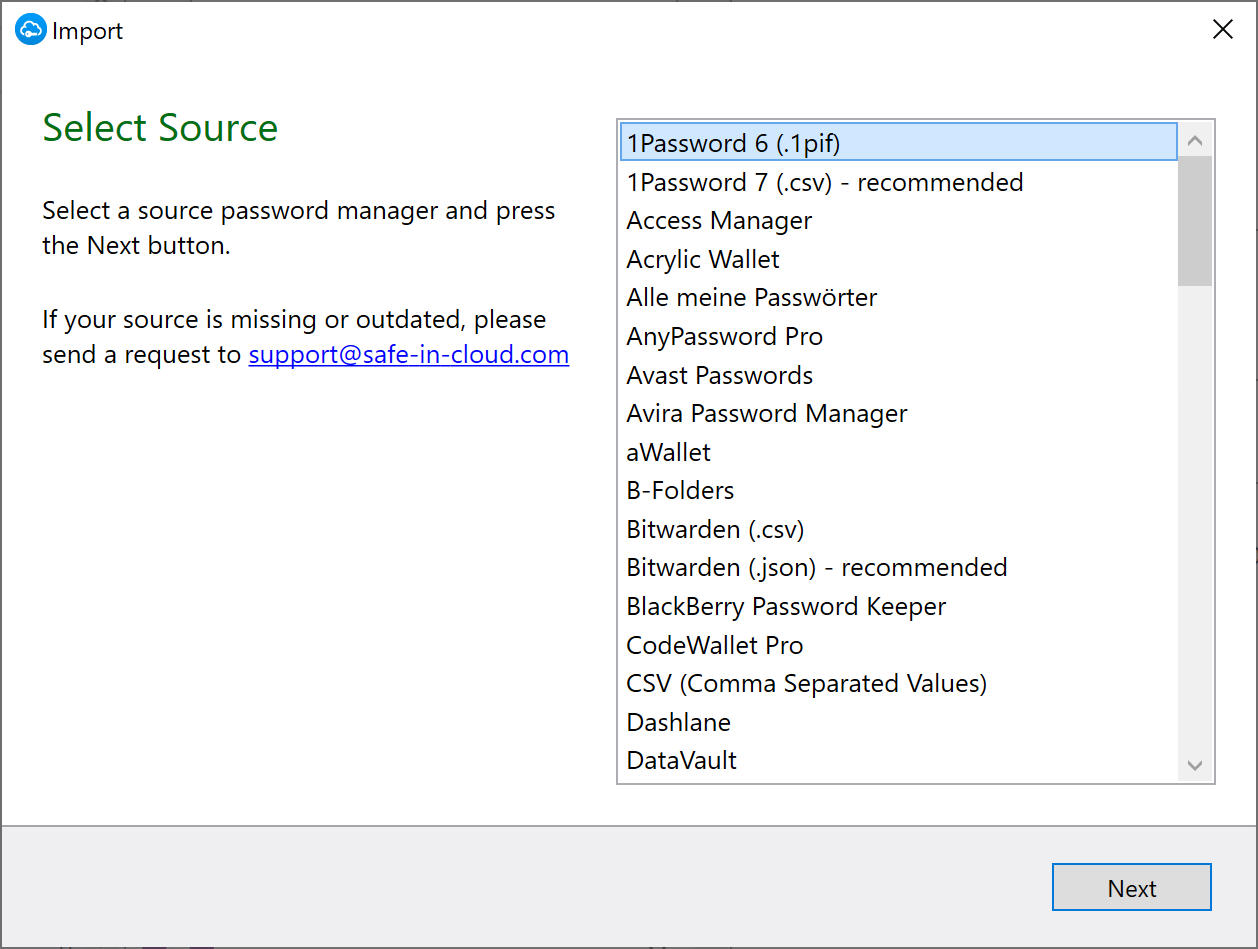 Select a desired password manager from the list. Then follow the provided export instructions specific to this particular password manager.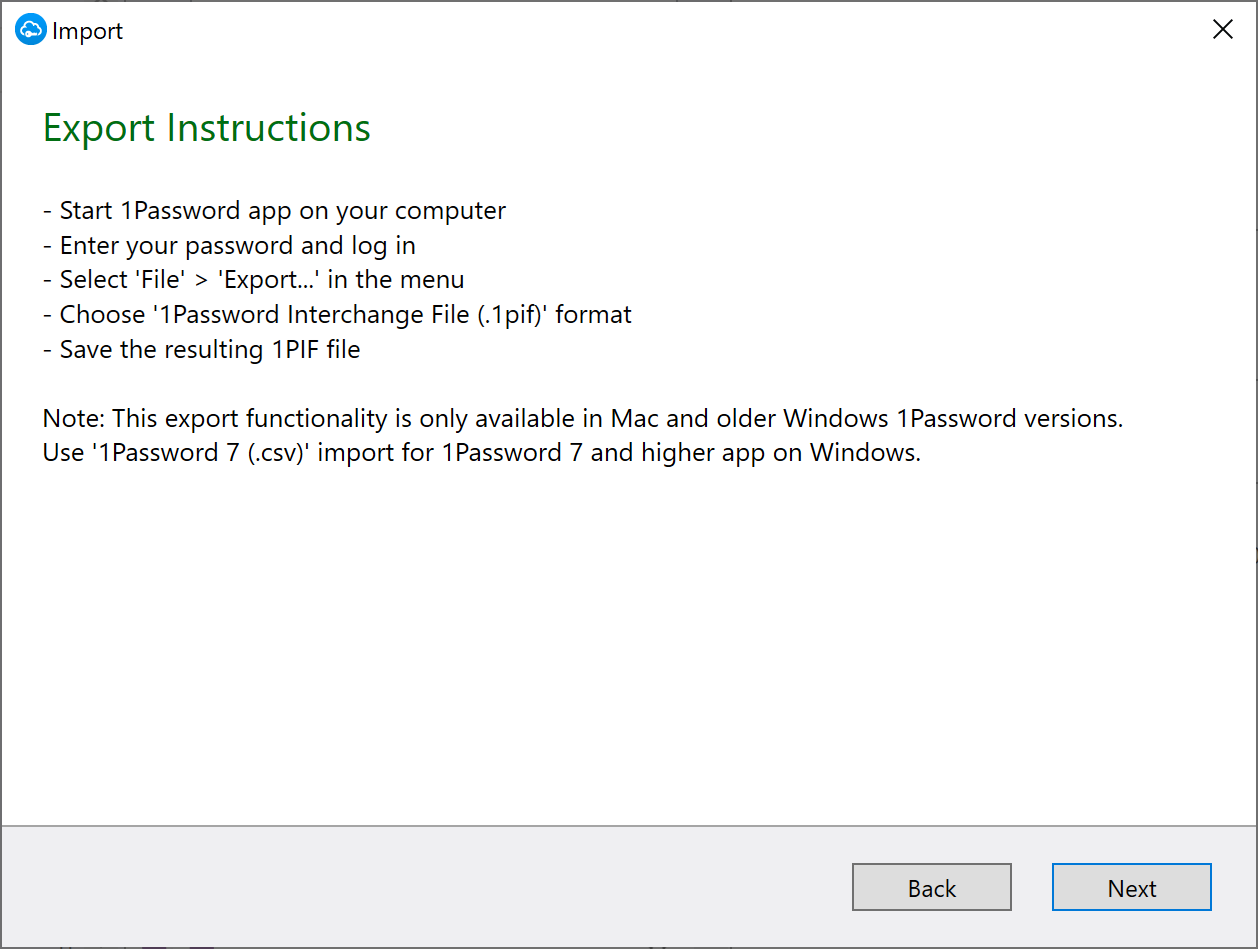 After the import completion SafeInCloud will sync your data to a cloud. The imported data will also appear on your mobile devices, when you perform sync there.
Troubleshooting
If you cannot find a desired password manager in the source list or if the import fails (e.g. due to their format change), please contact us.
Alternatively, you may try using CSV (Comma Separated Values) source. This will require you to prepare your data in the following format:
Title,Login,Password,URL,Notes, OTP (one-time password)
- One record per line;
- Values are separated with commas;
- A value must be enclosed with double quotes if it contains a comma or a line break.