In this article: Options, Preferences, Appearance, Generator.
1. Options
To open the extension's options, right-click the SafeInCloud icon on the browser toolbar and select Options from the context menu.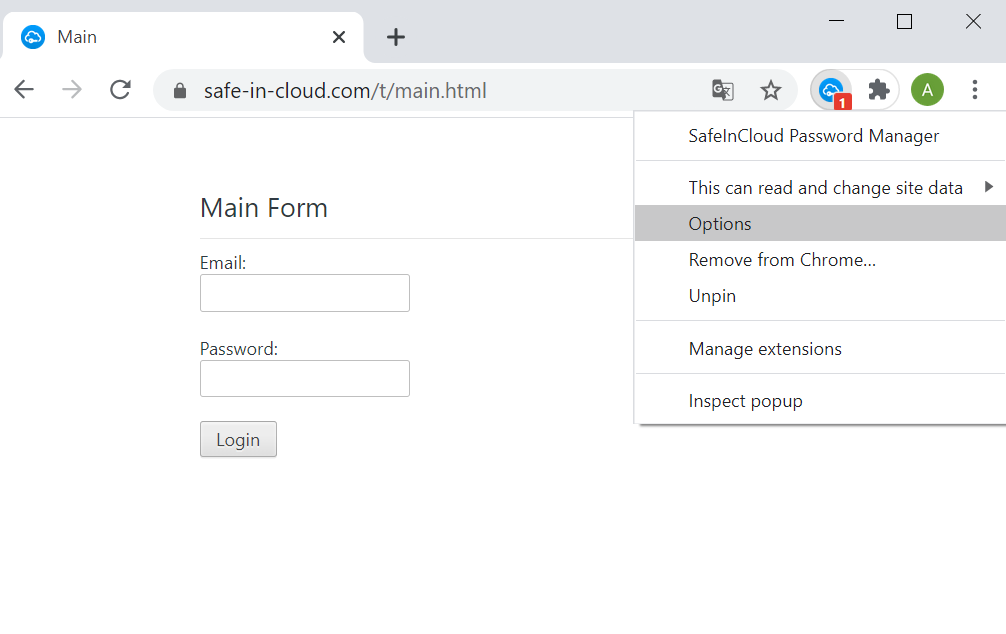 They are:
Preferences – adjust multiple user interface options like Save passwords and Shortcuts;
Appearance– configure options like Theme, Background image, Text color;
Security – configure security settings (redirect to the desktop app);
Generator – configure Password generator settings;
Import/Export – to import your data from another password manager select File > Import from the menu (redirect to the desktop app);
About – see the app's version, support email, website and privacy info;
Rate Extension – write a nice review to help others discovering SafeInCloud Password Manager;
Lock – the extension will be locked and require a password to continue use.
2. Preferences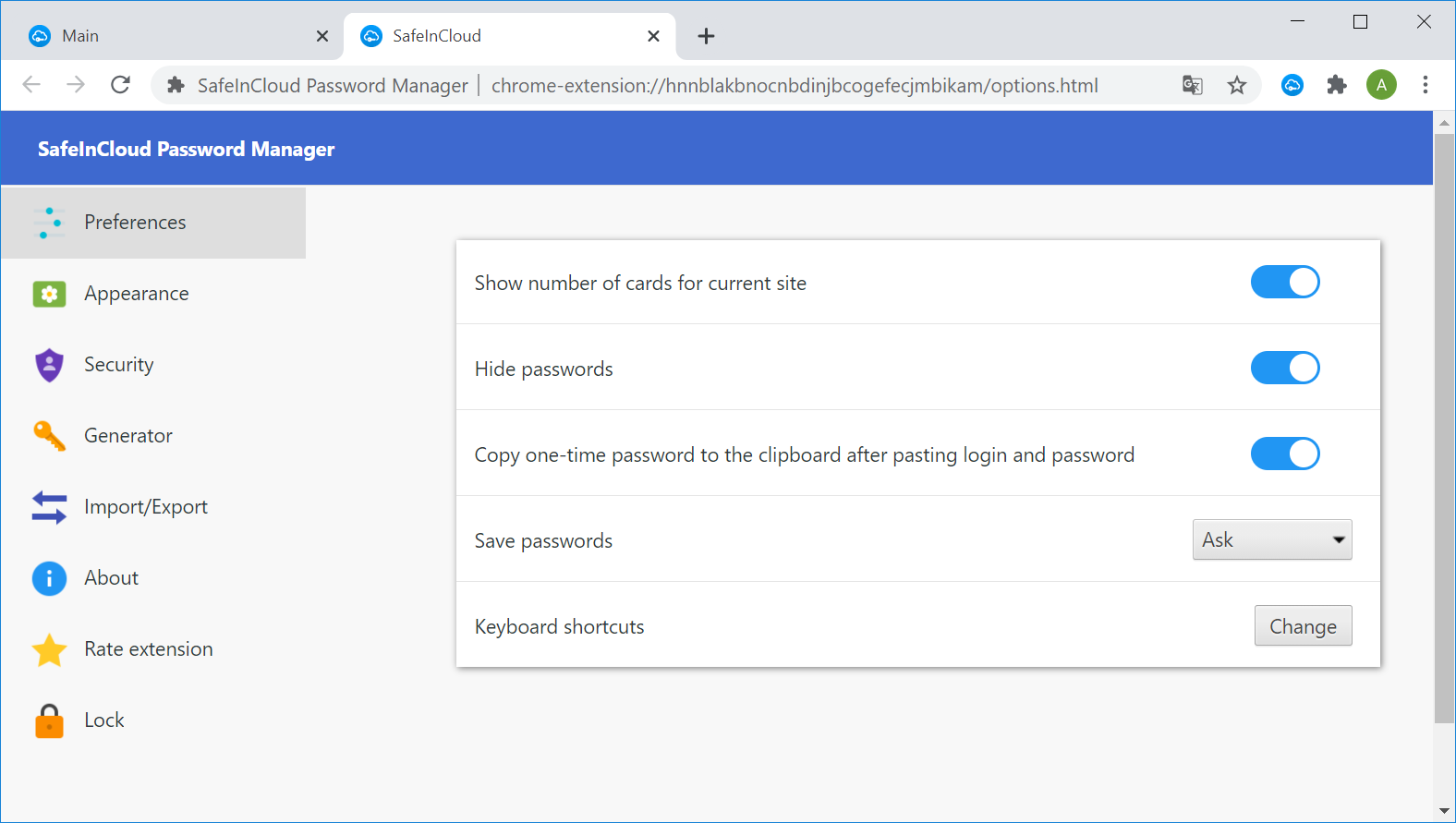 The preferences are:
Show number of cards for current site – show badge on extension's icon with the number of saved cards for current website;
Hide passwords – mask passwords (••••••) in the view mode;
Copy one-time password to the clipboard after pasting login and password – after autofill the login and password on a web page, the extension will automatically copy a passcode for this site into the clipboard;
Save passwords – configure if a new password to be saved when you login to some website in the browser, and there is no card for this website or it differs with existing one in your database;
Keyboard shortcuts – change the configuration of shortcuts for the browser.
3. Appearance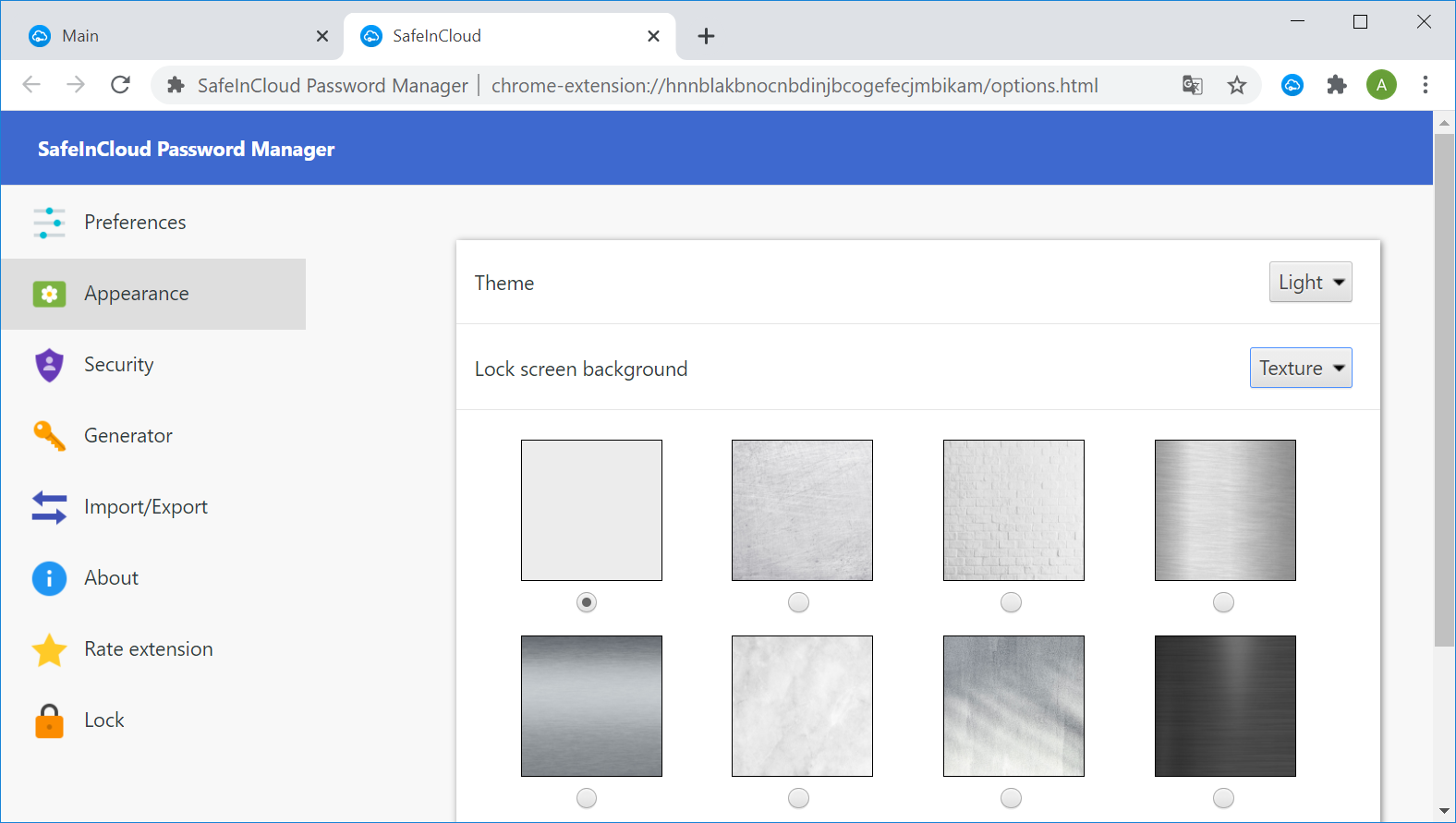 The appearance options are:
Theme – a color theme for the user interface: Light, Dark;
Lock screen background – can be selected from available Textures or you can customize it by selecting the Image option. In Image option you can upload your own background skin for the extension's lock window and also configure Lock screen text color;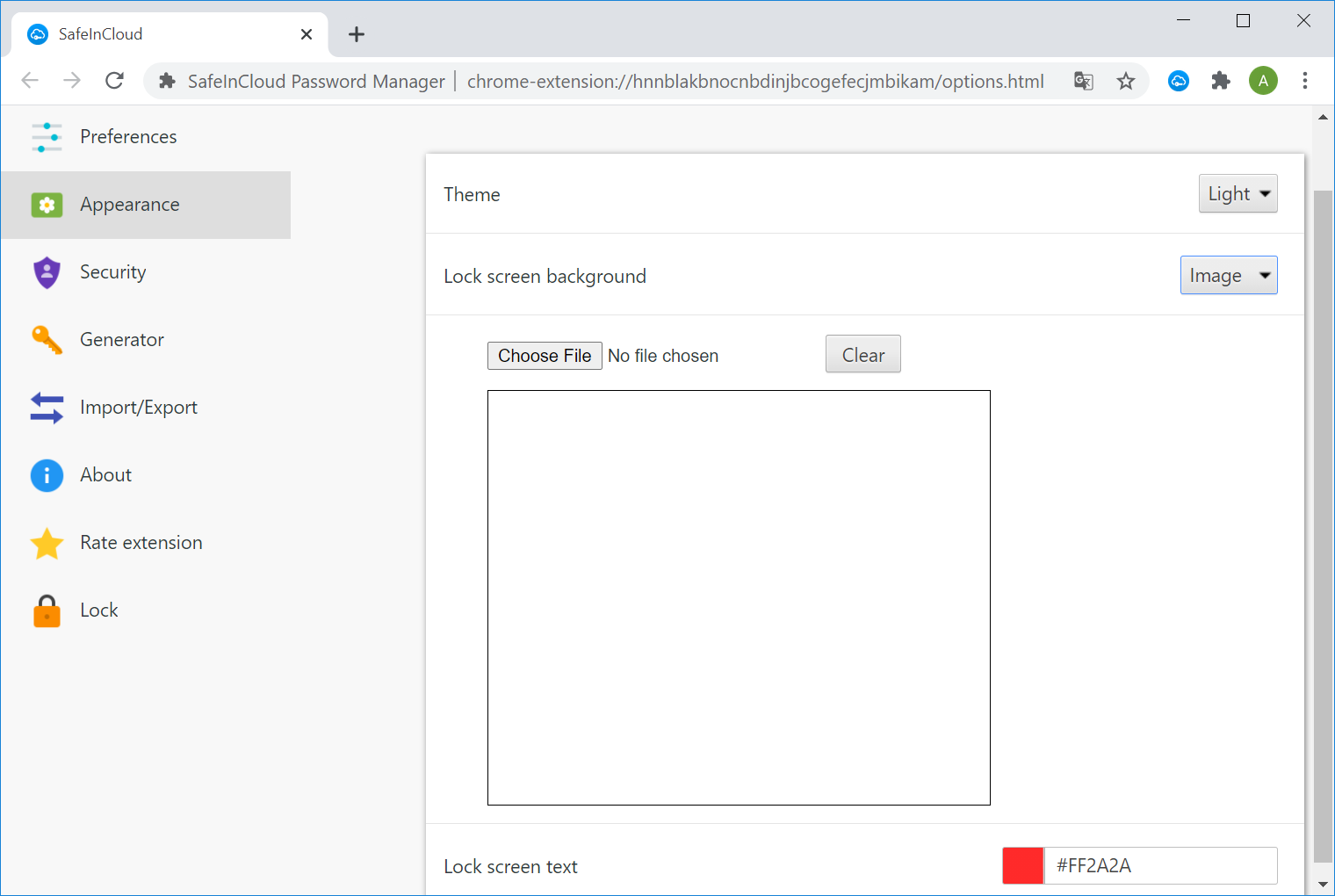 4. Generator
Use the Password generator to configure and generate safe passwords for your website accounts.
You can select password length, select generator mode, renew password (Rotate icon), or configure generator (Options).
There are several generator modes. For example, the Memorable mode generates passwords, which easier to remember, but still hard to crack.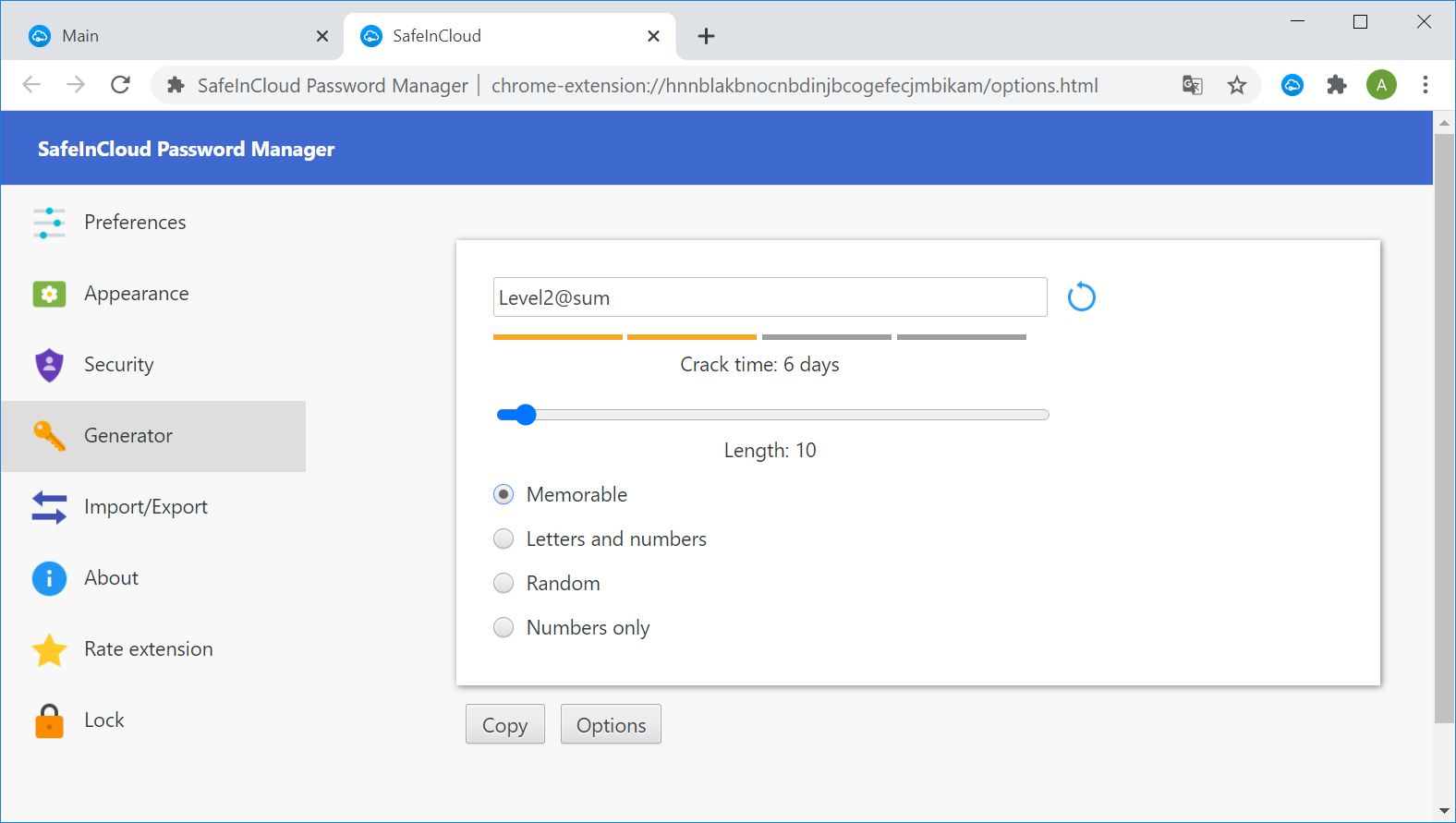 In Options, you can configure a list of symbols that can be used for generating Memorable or Random type of passwords. Also, similar characters can be excluded from generating mechanism.