In this article: How to customize app appearance
To configure app appearance, go to Options > Appearance.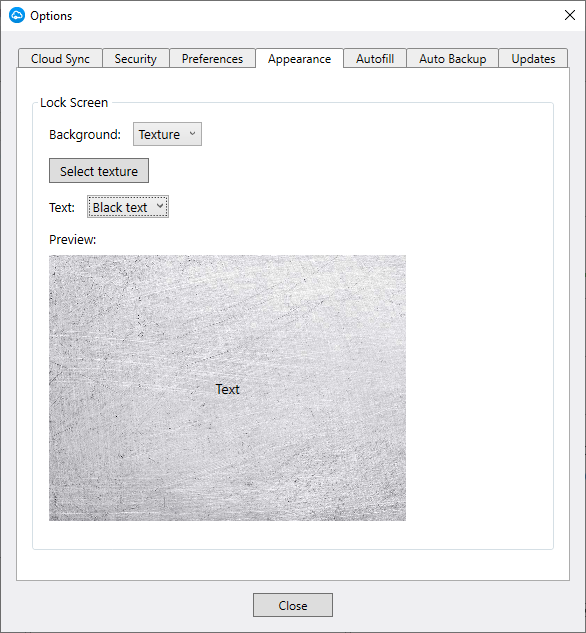 Appearance settings consist following options:
Lock screen
Background – select type of lock screen background appearance
Select image/texture – select background image or texture for lock screen
Text – select text color for lock screen
The lock screen background can be customized by selecting pre-uploaded textures or uploading your own image.
Once everything is configured, the screen appearance will change accordingly.